Dans l'immense océan artistique de la chanson, Diane Villanueva fait déferler un ouragan de bonnes vibrations, troublant avec audace les eaux calmes où se reflètent bon nombre de mélodies consensuelles. Elle n'y barbotte pas pour plaire à tout le monde. Elle se plonge à corps perdu dans cette passion, guidée par une expression sans doute bateau mais la définissant avec justesse : « mouiller sa chemise » comme pour imposer son style désinvolte. Diane n'est pas une fleur bleue touchy qu'on cueille avec délicatesse. Elle a de la poigne. Punchy, imposante, joviale et originale, son aura déchaîne des vagues électro house et dance synonymes de renouveau. Le 11 janvier 2017 sera la date clé pour rencontrer cette personnalité non sans nuances au Demory Bar, lors du prochain Apéro des Nanas d'Paname.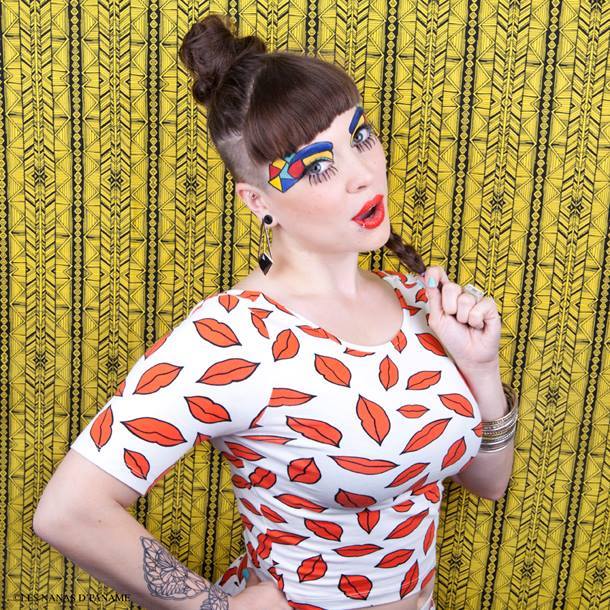 Focus sur son parcours. Après avoir intégré un conservatoire de chant dans le 9ème arrondissement de Paris, elle étudie au CRR, une école pluridisciplinaire qui l'éduque au chant, à la danse et au théâtre. Cette nana, belle comme un camion, trace sa route artistique et fonce aux côtés de la compagnie de danse corporelle Hip Tap Project. Elle enchaine diverses collaborations, notamment avec la chanteuse Camille et la danseuse Leela Petronio. Elle fait également son temps avec le groupe Squid and the Stereo produisant une musique électro teintée par un univers pop eighties. Past is past. A 30 ans, 2017 lui apporte son lot de nouveautés. C'est non sans fierté qu'elle présente son nouveau groupe ÜGHETT, trio survolté composé des mêmes membres que le Squid and the Stereo mais cette fois ci à l'identité house/danse dont elle est l'auteure de ses textes en français. Ce projet encore sous-marin émergera dans un mois et demi. Stay stuned!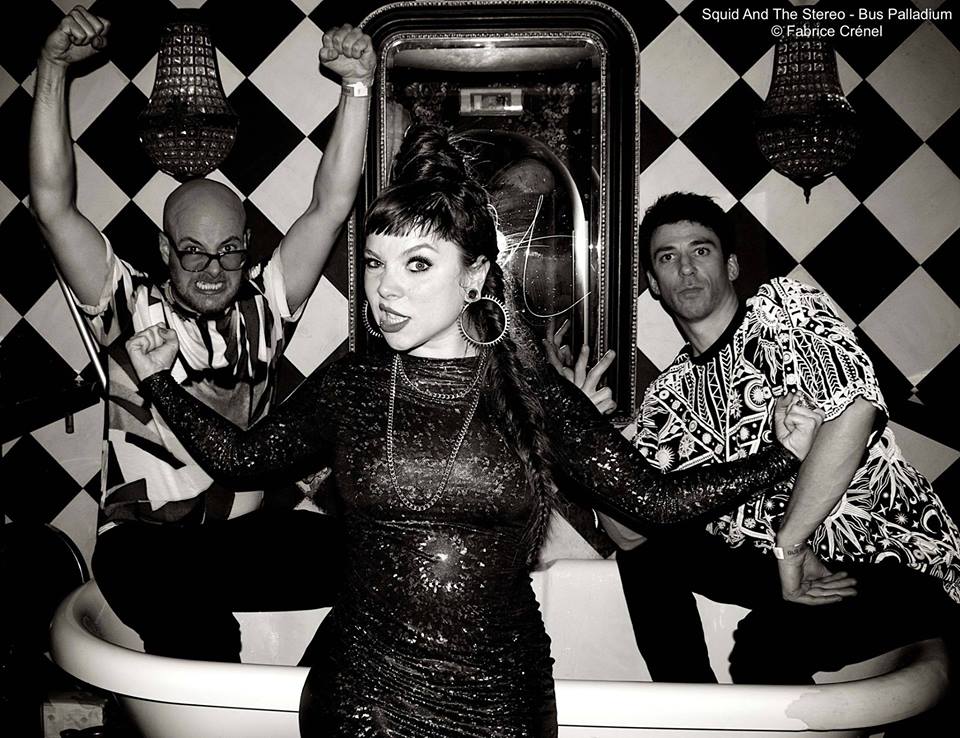 Son cœur vibre tantôt au contact d'un son électro comme ceux de Mura Masa ou de Kaytrananda, tantôt au contact d'un son asian underground, mêlant musique occidentale et musique traditionnelle du sous-continent indien à l'image de l'art de Talvin Singh. Pour méditer ? Elle se tourne vers la douceur des sets de DJ Pone.
Cette infinie épicurienne ne troquerait pour rien au monde un bon vieux sauciflard et un verre de vin rouge contre une diet drastique pour se sculpter un corps chimérique. Son corps, elle préfère d'ailleurs l'orner de tatouages synonymes de souvenirs aussi impérissables que sa passion pour le pinard. En cours ? Un tatouage sillonnant son dos entier et représentant un masque de Garuda dont Duza aka Dusty Brasseur s'est mis à l'oeuvre. C'est sans compter le signe emblématique OHM encré sur son petit peton depuis ses 18 printemps et la manchette qu'elle porte depuis 3 ans, signée Favry.
Diane conseille le Guilo Guilo pour y déguster de fins mets japonais et le Redd Bar pour y découvrir une variété de vins complète. Elle aime la bonne bouffe sans pourtant bannir le sport. Se dépenser c'est important mais seulement pour le plaisir. Là est l'art de trouver un équilibre adéquat pour se définir pleinement comme une bonne vivante.